Honeywell Orbit MK7120-31A38 Barcode Scanner
KSh18,000.00
Technical Information
Barcode Dimension: 1D
Scan Pattern: Single Line/ Omni-directional
Connectivity Technology: Cable
Light Source: Laser
Barcode Symbology Supported: Reads standard 1D and GS1 DataBar symbologies
Maximum Scan Resolution: 5 mil
Compare
From The Manufacturer
An aggressive, omnidirectional presentation laser barcode scanner. Meet ORBIT 7120! ORBIT 7120, small in size, but BIG in performance. This ORBIT 7120 is Honeywell's first Point-of Sale barcode scanner to utilize holographic technology to precisely focus the scanner's laser and therefore increase performance and efficiency. ORBIT 7120 is perfect for retail applications where counter space is at a premium and its unique contoured design allows it to be picked up to scan large, bulky items. If you're a retailer in need of an affordable, yet aggressive omnidirectional scanning solution that's aesthetically pleasing to boot, the Honeywell Orbit MK7120-31A38 Barcode Scanner series is tough to beat. The Honeywell Orbit MK7120-31A38 Barcode Scanner features an award-winning design that's compact, lightweight and rugged. Its shape enables handheld scanning of large, bulky items. And for added flexibility, the scanning head can be tilted within a 30-degree range to accommodate objects of various sizes and shapes. Tilt the scanner up to 30 degrees for targeted scanning or larger products. With a 20 scan line omnidirectional pattern, the Orbit Scanner provides snappy scanning performance – a nice productivity booster in hand presentation application. Engineered "sweet spot" optimizes scan performance and first-pass read rates. Simply present a barcode to Orbit and the unit scans in a single pass.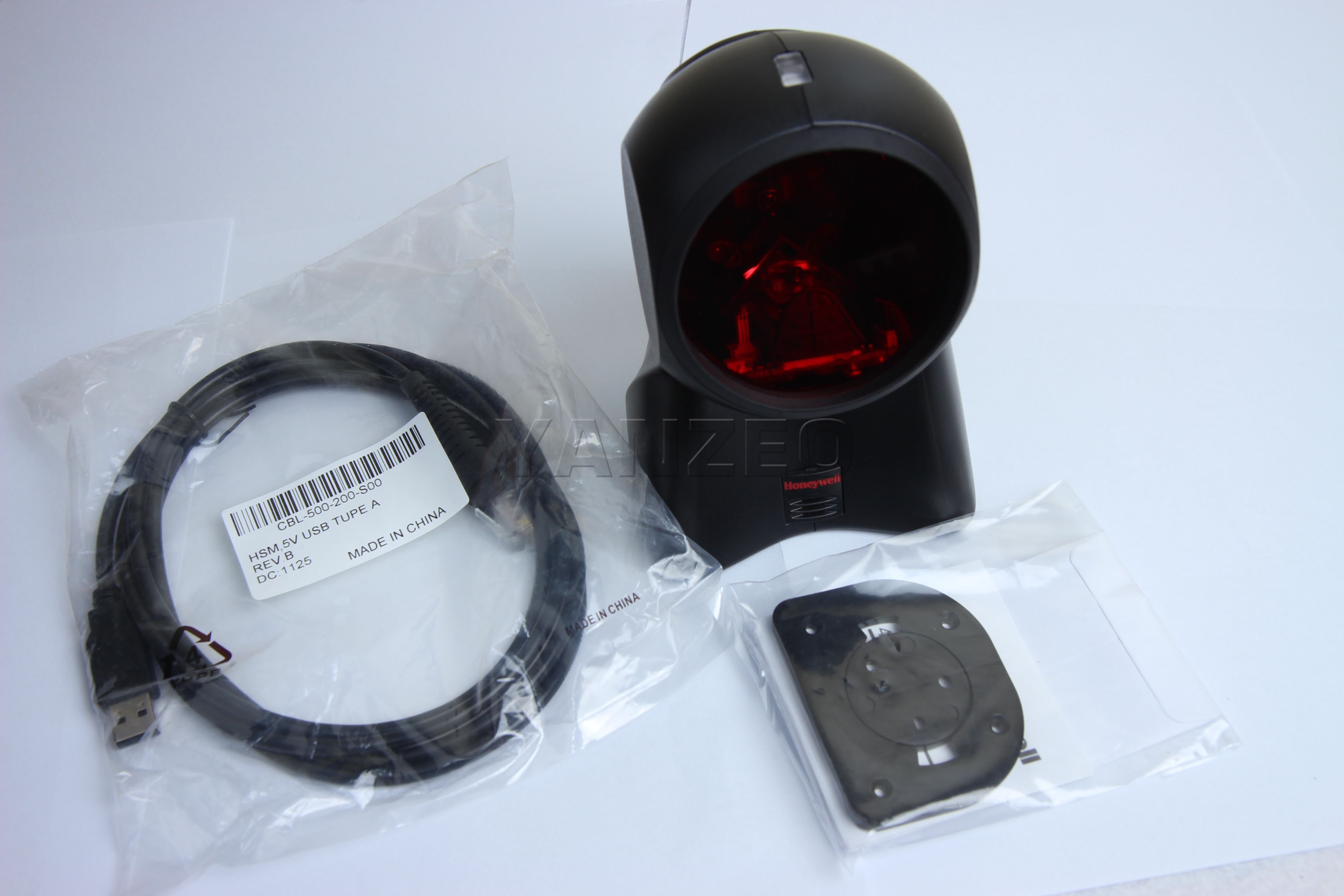 Technical Information
Barcode Dimension: 1D
Scan Pattern: Single Line/ Omni-directional
Connectivity Technology: Cable
Light Source: Laser
Barcode Symbology Supported: Reads standard 1D and GS1 DataBar symbologies
Maximum Scan Resolution: 5 mil
Order the Honeywell Orbit MK7120 Barcode Scanner and have it delivered to you within 24 hours countrywide or same-day delivery within Nairobi. Pay on delivery via cash or Mpesa.
Conclusion
Get the bestHoneywell Orbit MK7120-31A38 Barcode Scanner from Marksonic computers. The cheapest dealers n Computers and Computer parts Nairobi Kenya We also offer the best prices in laptops printers networking tools monitors within Nairobi.
Additional information
| | |
| --- | --- |
| Connection | USB |
| Form Factor | Presentation |
| Scanner Type | Omnidirectional, Laser |
| Included Cables | USB |
| Scanner Capability | 1D |
| Connectivity | Corded |
| Scan Pattern | Area, Single Line |